Common Questions About Bankruptcy
Who Can File for Bankruptcy?
Over 25 Years of Experience Helping Debtors
Are you wondering if you qualify to file for bankruptcy? At Smith Ortiz, P.C., our Chicago lawyers can help you get these important questions answered, and we have two locations to serve you. There are restrictions on who can file for bankruptcy, but if you are struggling to stay above water, do not have enough money to pay for the basic needs in life, and have crushing debts, it is likely you will qualify to file for Chapter 7, and if not, you can file Chapter 13 in most cases.
Those who have the right to file for Chapter 7 bankruptcy protection include the following:
People who cannot pay their debts.
Married couples who cannot pay their debts.
Corporations that are in serious financial trouble and cannot pay their debts.
Your Financial Situation: Full Disclosure in Filing for Bankruptcy
The process involves a full disclosure of your financial situation. This is accomplished through the means test, a legal requirement for filing for bankruptcy protection. Under current law, you are required to disclose every detail of your financial situation, including all of your assets, debts, and income from any source. At Smith Ortiz, P.C., we assist our clients with the means test, as it is of ultimate importance that all data is accurate when you submit it to the court. Never transfer property to another party before filing for bankruptcy, as the court is likely to view this action as an attempt to defraud, or essentially cheat your creditors out of payments, and could get you in legal trouble or at least lead to a denial of your petition.
Bankruptcy Qualifications in Illinois
Bankruptcy can provide a fresh start and relief from staggering debt. Before you begin the filing process, however, it is important to determine if you qualify and select the best option for your particular circumstances. Chapter 7 and Chapter 13 both offer immense advantages, but the qualifying process is different for each. Our firm is here to guide you toward the most successful outcome!
As bankruptcy attorneys, we are familiar with the many aspects of filing and have helped countless individuals do so successfully. Whatever your financial circumstances, the best way to move forward is to fill out a free evaluation form so we can review your case!
Applying the Means Test to Your Finances
An individual, partnership, or corporation may qualify for relief under Chapter 7. Federal law requires debtors to pass the means test before filing, as this prevents people from taking advantage of bankruptcy.
The means test asks debtors two questions:
Is your income more than the median? If it is less than the median, you automatically qualify for Chapter 7. If not, you must answer the second question.
Do you have enough disposable income to repay some debts? When your disposable income is too high, it disqualifies you from Chapter 7 and you must file for Chapter 13 instead.
Any individual is eligible for Chapter 13 relief, as long as their unsecured debts are less than $383,175 and secured debts are less than $1,149,525. These limits are periodically adjusted, so it is important to be aware of the most recent revisions. A partnership or corporation may not file Chapter 13 bankruptcy. Our knowledgeable lawyer can review your financial situation and help you determine if you qualify for Chapter 7 and which debt solution is the best option for you.
Ready to File? Call Our Chicago Lawyer!
At Smith Ortiz, P.C., we make it our priority to provide legal options personally tailored to your situation. With more than 25 years of collective experience and extensive legal, tax, and finance backgrounds, our team of bankruptcy attorneys can provide the highest quality and most comprehensive service possible. We want to do more than just get you out of debt - we want to help you stay out of debt.
---
Contact our firm and speak with us about your situation. We can help.
---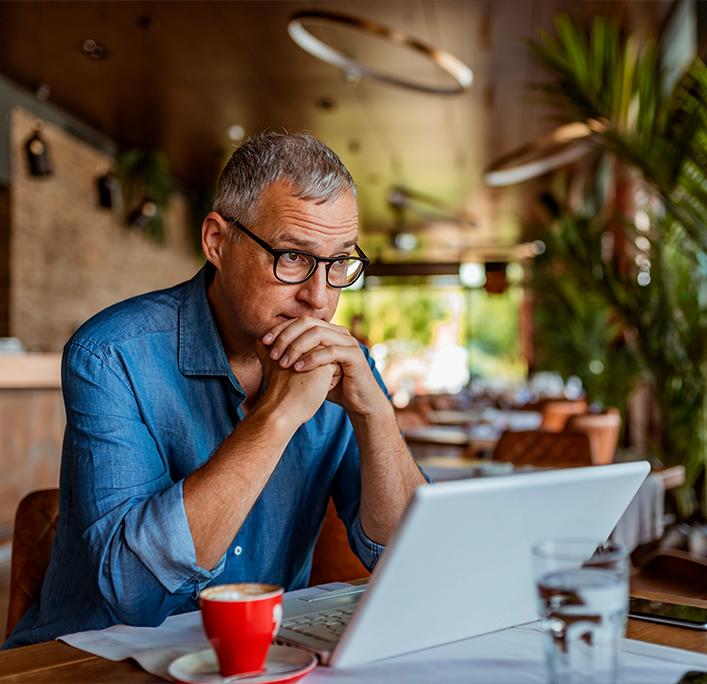 Our Past Clients Share Their Stories
Smith Ortiz Was a Very Great Divorce Lawyer

"He is so understanding with financial payments and very understanding with winning the case."

- F.S.

Excellent Service and Very Professional

"Helped me with my chapter 7 bankruptcy all the way and explained everything detail by detail step by step."

- A.A.

Patient and Professional

"I would like to thank you for all the effort, time, patience, professionalism, and effectiveness in helping me resolve this very important and uncomfortable situation in my life."

- M.M.

If you're looking for a great bankruptcy attorney, this is your firm.

"They got the job done - fast, friendly, helpful & at a very good rate."

- C.D.

You all are the best lawyers in Illinois.

"Thank you for the wonderful work that your company has done for me."

- D.W.