Facing Foreclosure?
Our Firm is Here to Help You
Chicago Foreclosure Defense Attorney
Facing Foreclosure? Our Firm Is Ready to Help You.
At Smith Ortiz, P.C. our Chicago foreclosure defense attorney has gained a reputation as one of the most aggressive defenders for individuals and families who are facing repossession of a home or other property. If you have received a notice from your lender of an intent to foreclose, it is imperative that you contact our bankruptcy attorneys at once for help. We have 26 years of combined experience, and we are personally dedicated to each person we work with – we want to get your mortgage problem solved in the most effective manner.
---
Contact us today to discuss your debt relief options in an initial case evaluation.
---
There are several issues that must be investigated on an immediate basis to help you fight to save your home. With years of experience in the foreclosure process, our legal team has a range of strategies that we could employ, based upon your individual situation. You may have been the victim of predatory lending tactics, and the foreclosure could be challenged on this basis; the lender may have failed to file correct paperwork, allowing us to delay the foreclosure for adequate time to arrange a loan modification, or you may be in the position in which filing for Chapter 13 bankruptcy would be the best solution to your situation.
Victims of Predatory Lending
Some home buyers have been victims of predatory lending tactics, violating your rights under state and federal laws, and our firm is ready to take these cases to court to pursue damages from the lender.
You can hold lenders accountable for any of the following situations:
You were promised that you could refinance, and then your lender then refused to refinance you
You found that you had added costs on your mortgage that you never agreed to, such as insurance charges, fees or other costs,
Your lender failed to file the correct paperwork as required under law, or never had proper documentation in the first place
If you have been subjected to unfair lending practices, our foreclosure defense lawyer can review your mortgage documents and advise you about filing a legal action against the lender. You can be confident we will ask them to pay your legal fees as well if they are guilty of violating your consumer rights under the Truth in Lending Act.
---
Need answers? Stop by our foreclosure defense FAQ to read our answers to frequently asked questions.
---
Short Sales and Other Alternatives to Foreclosure
We are very familiar with the process of arranging a short sale if you do not wish to retain the property. It is important that this process is managed carefully, as you do not want to face owing the difference between the sales price and what you owe your lender. You may be able to get help to refinance under federal programs put in place to assist people just like you to get a mortgage payment under control. We have the knowledge, skills and experience to negotiate for you with your lender in a range of alternatives, including strategic defaults, that could help resolve your mortgage problem.
Underwater Mortgages in IL
There are many people that purchased homes during the sub-prime mortgage boom, only to have the value of the property plummet, leading to the inability to refinance at a reasonable rate. Those who were caught in this situation then were faced with a mortgage payment that was doubled or tripled, with the lender refusing to refinance due to the reduced value of the home, or based upon new criteria for the credit worthiness of borrowers. You are not alone; many, many people were caught in this position, and are struggling to stay current on a mortgage on a home that has lost a significant amount of value. Some have second and third mortgages, making matters worse. We know what to do, and we urge you to connect with us before the foreclosure proceedings move forward.
Your State and Federal Rights as a Consumer
As a consumer, you have rights protected under both state and federal laws. There have been many lenders that have come under fire for lending tactics that are illegal, including some of the largest and most respected banks in the nation. The fact of a pending foreclosure is extremely stressful and frightening – one can feel that there is no hope, or that these big lenders hold all the cards. This is far from true.
You owe it to yourself to find out what could be done in your case, and to speak with a law firm that has years of experience and success in foreclosure defense. The first step is to contact us so we can review your loan documents, your situation, and what exactly has occurred. We are advocates for the "little guy" and we fight back against big lenders that want to take away your property.
Unfortunately, if you just walk away from a property in foreclosure, it won't end your financial obligations. Should the bank or other lender then sell the property for less than the mortgage amount, which is common, they will hold you accountable for the deficiency, and seek a judgment against you. We have the strategies to end this terrible process and get your situation under control and back on track. Want to save your home from foreclosure? You have come to the right place.
Trust a Firm with 25+ Years of Combined Experience!
There are some cases in which filing for bankruptcy will be the most effective option. In these cases, it may be possible to "strip" a second or third mortgage, allowing you to owe far less for the property, and to have any overdue mortgage payments paid off over a 3 – 5 year period. If this strategy will best serve you, our foreclosure defense lawyer in Chicago can explain exactly how the process works and what you can expect, and will go the distance for you in negotiating fair terms in a repayment plan.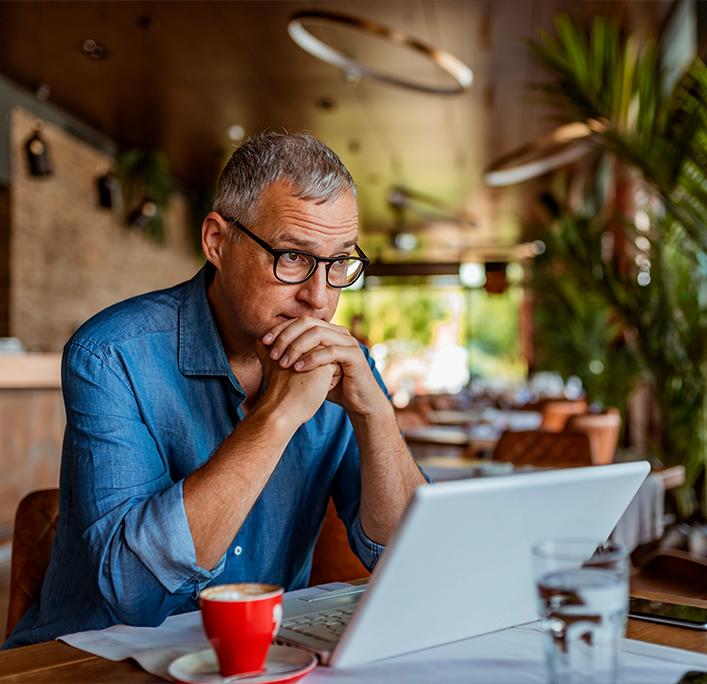 Our Past Clients Share Their Stories
Smith Ortiz Was a Very Great Divorce Lawyer

"He is so understanding with financial payments and very understanding with winning the case."

- F.S.

Excellent Service and Very Professional

"Helped me with my chapter 7 bankruptcy all the way and explained everything detail by detail step by step."

- A.A.

Patient and Professional

"I would like to thank you for all the effort, time, patience, professionalism, and effectiveness in helping me resolve this very important and uncomfortable situation in my life."

- M.M.

If you're looking for a great bankruptcy attorney, this is your firm.

"They got the job done - fast, friendly, helpful & at a very good rate."

- C.D.

You all are the best lawyers in Illinois.

"Thank you for the wonderful work that your company has done for me."

- D.W.