Supportive & Positive Legal Assistance
Personalized Legal Solutions & Positive Results
Chapter 7 Bankruptcy Lawyer
Call

(312) 945-7451

to Discuss Your Debt Relief Options
Are you worried about your finances and unable to keep up with your obligations? Are you struggling to pay your bills and just don't have enough money? You are probably an excellent candidate for Chapter 7 bankruptcy. This form of bankruptcy, also known as "liquidation bankruptcy," has incredible benefits, and you have the right to file if you meet the requirements. If you can't pay your bills, you probably qualify. Our experienced bankruptcy attorneys can tell you whether you are eligible for Chapter 7 or if Chapter 13 is right for your situation.
Why Hire Our Chapter 7 Bankruptcy Lawyers?
More than 25 Years' Collective Experience
One-on-One Service & Creative Solutions
Attorney with an MBA and Tax Consultant Experience
$850 Special Offered: Call Us for Details
Debts You Can Erase Through Chapter 7 Bankruptcy
The biggest advantage you get in filing for Chapter 7 bankruptcy protection is that your unsecured debt is discharged.
Unsecured debt is debt that has no collateral, such as:
Credit card debt
Personal loans
Doctor, dentist, hospital and other medical bills
Utility bills
Payday loans
Some older tax bills may qualify
If you qualify for Chapter 7 bankruptcy, some of your property may be liquidated, or sold, to satisfy creditors. While you can claim an exemption for certain pieces of your property that you deem necessary for your life to continue as normal – such as a low-cost vehicle or articles of clothing – you should be aware that other assets of your estate will be sold, possibly including family heirlooms and investment properties.
---
We have two convenient office locations, one in Fullerton and the other in the Downtown area. Feel free to set an appointment at our bankruptcy firm by calling (312) 945-7451 today!
---
Who Can Help Me File for Chapter 7 Bankruptcy?
At our firm, we can evaluate your situation and help you determine if you qualify for Chapter 7. If your debt does qualify for a discharge– even if only partially – that debt is discharged forever; a creditor can never legally try to collect upon a debt that was erased through Chapter 7 bankruptcy.
Filing for Chapter 7 bankruptcy involves several legally required steps, including:
Completion and submission of the means test
Certificate of completion of credit counseling from a federally accredited agency
The submission of your bankruptcy petition to the court
Avoid the Costly Pitfalls of the Chapter 7 Process
Bankruptcy is a complex process. When filing for bankruptcy, an oversight can potentially lead to charges of bankruptcy fraud. Overlooking an aspect of your estimated estate or incorrectly filling out paperwork can render you ineligible to file for Chapter 7 bankruptcy protection. And if you make a mistake on the means test that makes you appear as if you are making more than Illinois State's median income, filing for bankruptcy may no longer be an option.
Our professional bankruptcy attorneys at Smith Ortiz, P.C. have a combined 25+ years of experience in legal practice, with a strong focus on tax and finance law. We offer personalized and authentic help to our clients, and we genuinely want to see you relieved of the stress financial troubles put on your back. Do not wait another day under the shadow of bankruptcy.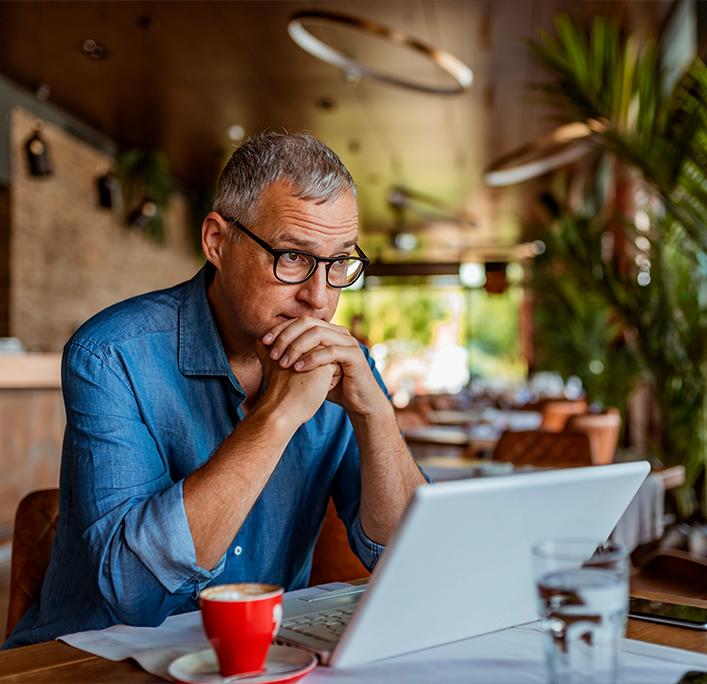 Our Past Clients Share Their Stories
Smith Ortiz Was a Very Great Divorce Lawyer

"He is so understanding with financial payments and very understanding with winning the case."

- F.S.

Excellent Service and Very Professional

"Helped me with my chapter 7 bankruptcy all the way and explained everything detail by detail step by step."

- A.A.

Patient and Professional

"I would like to thank you for all the effort, time, patience, professionalism, and effectiveness in helping me resolve this very important and uncomfortable situation in my life."

- M.M.

If you're looking for a great bankruptcy attorney, this is your firm.

"They got the job done - fast, friendly, helpful & at a very good rate."

- C.D.

You all are the best lawyers in Illinois.

"Thank you for the wonderful work that your company has done for me."

- D.W.